Terri L. Radley
Paralegal - Uehlein & Associates, LLC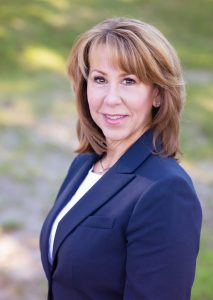 Ms. Terri Radley is an experienced professional who brings more than 20 years of legal, administrative, and business experience to her role as Paralegal with Uehlein & Associates, LLC (U&A), the captive law firm for Insurance Subrogation Group, LLC and Insurance Recovery Group, Inc.
She began her career with Mirick O'Connell as a paralegal in the litigation department with a focus on medical malpractice, but soon shifted to 10 years of criminal defense and personal injury work. In 2005, Terri moved into law firm management as a Firm Administrator for several large firms in the Central Massachusetts area, including Lian Zarrow, Kenney & Sams, and Group W Legal Partners. In those positions, she oversaw the day-to-day administration of each firm including human resources, accounting, records management, and marketing. As a member of the Association of Legal Administrators, Terri co-chaired the 2013 Association of Legal Administrators Annual Conference. Terri then ventured out of the legal field into entrepreneurship, opening and running a business in Central Massachusetts for several years.
With her passion for legal work always still present, Terri sold her businesses and returned to her roots, joining U&A. Terri uses her considerable multitasking skills and customer service experience to provide detailed support to attorneys and clients. From complex litigation cases to simple small claims matters, she is involved from beginning to end. Terri assists clients by providing regular contact and updates, managing the discovery process, maintaining the case calendar and deadlines, and drafting pleadings and correspondence. She also maintains all document production and case files, and is integral in preparing for depositions, mediations, hearings and trials.