Kristen C. Bullock, Esq.
Of Counsel - Uehlein & Associates, LLC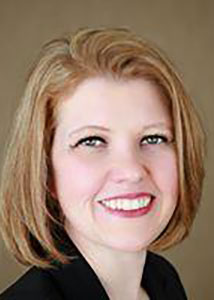 Kristen C. Bullock, Esq. is of counsel to Uehlein & Associates, LLC ("U&A"), the captive law firm for Insurance Subrogation Group, LLC and Insurance Recovery Group, Inc. working out of the U&A Saint Paul, Minnesota office. Ms. Bullock has represented hundreds of clients, both individuals and businesses, in multiple practice areas including civil, personal injury, employment law, and criminal defense matters. She has handled complex legal matters at all stages of litigation including motion hearings, evidentiary hearings, jury trials, and at the Minnesota Court of Appeals. Prior to accepting the of counsel role at Uehlein & Associates, Ms. Bullock assisted the firm for several years as local counsel, handling litigated files and investigations and pre-suit aspects of new complex property losses in the upper Midwest and at U&A's Saint Paul office.
Ms. Bullock is a graduate of Hamline University and William Mitchell College of Law. Kristen graduated with Cum Laude honors and Dean's List from William Mitchell. Ms. Bullock is admitted in the State of Minnesota and the U.S. District Court, Minnesota.
Kristen's professional activities include Minnesota State and Ramsey County Bar Associations, as well as previously holding the position of Secretary for the Children and the Law Committee. She is also a founding member of the Community Legal Collective, a group of private attorneys that hold legal clinics in economically disadvantaged areas of the Minnesota/Saint Paul metro area to provide legal advice and services to underserved communities.