Kate A. Girard, Esq.
Staff Counsel – Uehlein & Associates, LLC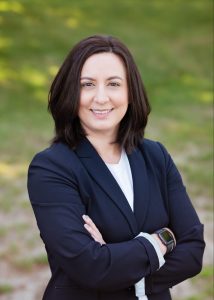 Ms. Kate A. Girard, Esq. is an attorney with Uehlein & Associates, LLC ("U&A"), the captive law firm to Insurance Subrogation Group, LLC and Insurance Recovery Group, Inc. Kate has counseled and represented businesses and insurance companies throughout the United States, focusing on subrogation cases involving catastrophic property losses involving product liability claims, fire and water damages, and structural casualties. She also handles, worker's compensation and auto claims, including worker's compensation losses involving catastrophic injuries.
Her practice includes handling complex cases immediately following the loss to develop theories of liability, retain/oversee experts, and if necessary, aggressively litigate cases to maximize recovery potential. Kate handles complex litigation matters, regularly involving 6 and 7 figure damage amounts. Kate handles all aspects of litigation in state and federal courts, including discovery, motion practice and regularly appears in court.
Ms. Girard graduated from Framingham State University in 2006 with a bachelor's degree in Mathematics and Business. Following college, she began her career in the insurance industry while attending night classes at Massachusetts School of Law.
Prior to joining U&A, Kate most recently managed the insurance and claims program for the University of Massachusetts System. She previously worked as a claim specialist at two national insurance companies, handling auto, property, and general liability claims. Kate also attended arbitrations and mediations on behalf of the insurers and worked closely with insurance defense counsel on litigated matters.
Kate is a member of the Massachusetts Bar and is licensed to practice in the United States District Court for the District of Massachusetts. She handles cases nationally via admissions on a pro hac vice basis.