Jennifer L. Carosi
Senior Paralegal - Uehlein & Associates, LLC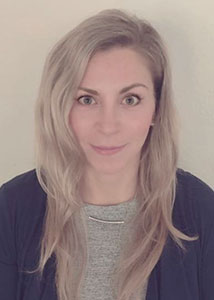 Ms. Jennifer ("Jenn") Carosi is a Senior Paralegal with Uehlein & Associates, LLC ("U&A") the captive law firm for Insurance Subrogation Group, LLC and Insurance Recovery Group, Inc. working in Southern California. She has been working in the insurance industry since 2005, handling auto and property claims. For the past eight years, Jenn has focused exclusively on insurance subrogation. In her capacity at U&A, she handles complex subrogation claims, focusing on property losses. She also assists attorneys in litigation matters and is a current Juris Doctor candidate at University of Massachusetts School of Law.
Jenn's thorough investigations are also executed with a sense of urgency to maximize insurers' recovery potential. Jenn investigates and pursues subrogation matters throughout the United States, and regularly handles complex fire and water losses, product liability claims, and construction defect matters. She has also handled thousands of auto claims and claims against municipalities.
Prior to joining U&A, Jennifer provided administrative support for a fire investigation and failure analysis company. In this role, she managed claim intake and expert assignment, evidence chain of custody, storage procedures, and coordination of scene and joint evidence exams with clients, experts, and counsel.
Ms. Carosi received a B.A. from Baypath College with a Paralegal Certificate and is currently a Juris Doctor Candidate at University of Massachusetts School of Law. She is also an Associate Editor for the University of Massachusetts Law Review. Jennifer holds both Certified Subrogation Recovery Professional (CSRP) and Senior Claim Law Associate (SCLA) designations. She is active with National Association Subrogation Professionals (NASP) and has attended several conferences during the past years.