James Yesu, Esq.
Staff Counsel - Uehlein & Associates, LLC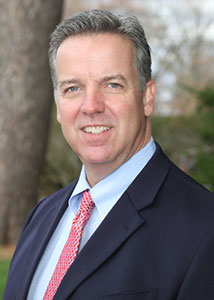 James ("Jim") Yesu, Esq. is Staff Counsel at Uehlein & Associates, LLC (U&A), the captive law firm of Insurance Subrogation Group, LLC and Insurance Recovery Group, Inc.
As Staff Counsel to U&A, Jim handles subrogation cases representing insurers throughout the United States, in subrogation matters involving catastrophic property damages, products liability claims, fire losses, and auto claims. Jim also handles complex workers' compensation claims involving catastrophic injuries and millions of dollars in damages. Relying on his extensive SIU investigative skills along with his litigation experience, Jim aggressively pursues recovery beginning immediately following the loss, and if necessary, through litigation to final judgment.
In addition to serving as subrogation counsel, Jim also handles Massachusetts Workers' Compensation Second Injury Fund (SIF) recovery. In doing so, Jim has worked on numerous Petitions successfully recovering hundreds of thousands of dollars for U&A clients.
Jim was admitted to practice law in Massachusetts in 1995 having graduated from Ohio Northern University College of Law. Jim is also a member of the United States District Court of Massachusetts. He is also a proud University of Massachusetts Amherst alum. Prior to graduating law school, Jim was a law clerk in the Hampden County District Attorney's office arguing bails on behalf of the Commonwealth of Massachusetts.
Jim established his practice in the insurance industry in 1995, working at a national insurance company's staff counsel office in Springfield, Massachusetts. Jim then went on and became a shareholder at a mid- sized regional law firm where he accumulated extensive trial experience in the District and Superior Courts throughout the Commonwealth. Over the past two decades Jim has become known as a well- seasoned litigator with extensive first-chair trial experience, and an authority on insurance coverage and SIU investigations.
Jim is an active and long-time member of the Hampden County Bar Association. He is also proud to have been past President of a local non-profit organization that provides assistance to children in and around Westfield, Massachusetts. Jim is a member of the Subrogation Committee to Claims Litigation Management (CLM).