Gary C. Hychko, Esq.
Staff Counsel - Uehlein & Associates, LLC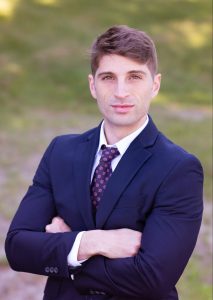 Gary C. Hychko, Esq. has been practicing law for eight years and focuses his practice exclusively on insurance subrogation. Gary handles subrogation claims throughout the nation. Such claims involve significant property damages, including fire damage, water losses, and structural casualties. Gary represents both homeowners and commercial insurers as subrogation counsel, and also represents large commercial entities that are either self-insured or have high deductibles and directly pursues property damage claims. He focuses his attention on uncovering critical information as soon as the loss occurs, allowing him to strategically maximize his clients' recovery opportunities. Immediately upon referral of a subrogation matter, Gary conducts and oversees a comprehensive investigation and deploys experts when necessary. Gary also quickly identifies potential targets and their liability insurers to coordinate complex joint inspections and negotiate resolutions.
Gary's extensive civil litigation background has developed his expertise in handling subrogation claims involving a wide range of legal matters, including real estate contracts and disputes, personal injury and premises liability issues, and consumer protection laws. This experience allows him to anticipate an adverse party's strategy, whereby he can vigorously develop a litigation strategy and provide sound advice to his clients. Gary has successfully brought and defeated motions seeking injunctive relief, as well as motions for summary judgment. One recent summary judgment motion involved an issue of first impression.
Gary invokes a thoughtful approach to litigation and thoroughly reviews claims with an aim to maximize results while minimizing client costs, avoiding prolonged litigation when possible.
Prior to joining Uehlein & Associates, LLC ("U&A"), Gary worked as outside general counsel for an insurance company litigating matters against municipalities and other private defendants. Gary has also represented a variety of corporate clients, including property management companies, land developers and a waste management company. In those capacities he negotiated complex financial forbearance agreements, reviewed contracts, and defended against consumer protection claims. Gary is a member of the Massachusetts and Connecticut state bars, as well as the Massachusetts federal bar. In addition to Gary's litigation background, Gary holds both an Unrestricted Construction Supervisor (CSL) and a Massachusetts Real Estate license, which afford him in-depth knowledge of building codes and real estate matters, which often arise in property subrogation matters.