W. Frederick Uehlein, Esq.
Founder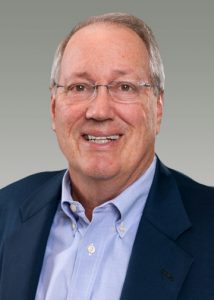 W. Frederick Uehlein is the Founder of Insurance Recovery Group, Inc. (IRG), and the Managing Partner of Uehlein & Associates, LLC. Mr. Uehlein is a frequent lecturer, writer, and speaker on insurance claims issues, second injury fund recovery (SIF), Cost of Living Adjustment (COLA) recovery, and litigation management. He performs advisory services for insurers on a wide range of claims matters and has addressed Congress on potential legislation.
Mr. Uehlein has more than 41 years of experience, primarily in the area of workers' compensation disability law. Before founding IRG, he was a managing partner of Uehlein, Cunningham and Machanic. He is a graduate of Boston College Law School and Trinity College and is licensed to practice in Massachusetts and New York.
Mr. Uehlein has been an associate editor of the American Medical Association Guides Newsletter, a member of the Workers' Compensation Trial Lawyers Association, and on the Advisory Committee of John Burton's "Workers' Compensation Resources" and New York Business Council Workers' Compensation Committee.
Notable Caselaw Decisions:
Kieran M. Kelly's Case, 78 Mass. App. Ct. 907 (2011)
Theresa Morales v. Lutheran Home of Brockton, Commonwealth of Massachusetts, Department of Industrial Accidents, Board No.: 004461-03 (2006)
Carmilia v. General Electric, Commonwealth of Massachusetts, Department of Industrial Accidents, Board No.: 01126799 (2001)
Cosgrove v. Penacook Place, Commonwealth of Massachusetts, Department of Industrial Accidents, Board No.: 05742395 (2001)
Aetna Life & Casualty Insurance Company vs. Commonwealth, 50 Mass. App. Ct. 373 (2000)
John P. McCafferty's Case, 424 Mass. 325 (1997)
Shelby Mutual Insurance Company v. Commonwealth, 36 Mass. App. Ct. 317 (1994)
Ann Marie Robinson's Case, 416 Mass. 454 (1993)
Richard Borofsky's Case, 411 Mass. 379 (1991)
Select Public Speaking Engagement:
Committee on Education and Labor, U.S. House of Representatives, Subcommittee on Workforce Protections, Hearing on "Developments in State Workers' Compensation Systems," November 17, 2010
Select Publications:
Christopher R. Brigham, Craig Uejo, Aimee McEntire, Leslie Dilbeck, W. Frederick Uehlein, "Comparative Analysis of Impairment Ratings, Fall, 2010 Vol. 47, No. 2 International Association of Industry Board and Commissions (IAIABC) Journal
W. Frederick Uehlein and Mark Nevils, "Second Injury Funds in Flux: Opportunities, Changes, and Questions, "The Journal of Workers Compensation, Vol. 17, No. 3, Spring 2008
W. Frederick Uehlein and David Jollin, "Closing the Recovery Gap," The Journal of Workers Compensation, Vol. 14, No. 2, Winter 2005
W. Frederick Uehlein and Dorothy M. Linsner, "Second Injury Funds: Maximizing Your Recovery Results," The Journal of Workers Compensation, Vol. 13, No. 1, Fall 2003