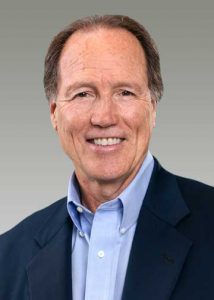 Mr. David A. Jollin has over 36 years of property and casualty brokerage experience in the insurance industry. He held a variety of positions with major insurance brokers, including Johnson & Higgins, Corroon & Black Corp., and Willis Group, ranging from sales and service of large risk management accounts to senior management positions. This in-depth experience provided broad exposure to all types of insurance coverages, claims and claims handling for insurance companies and large employers, and has allowed Mr. Jollin to work closely with many insurance companies to establish, on behalf of clients, risk avoidance, effective risk transfer, and claims handling services.
Prior to joining Insurance Recovery Group, Inc. (IRG), Mr. Jollin was Chairman and CEO of Willis of New England. He served on various private school boards and co-authored articles on second injury fund recoveries. Mr. Jollin is a graduate of Brown University.
Select Publications
"Workers Comp 101: Second Injury Funds, Are you Leaving Money on the Table?" Workers Comp and Safety News, Petra Risk Solutions, January 2008, Vol. 5, No. 6.
W. Frederick Uehlein and David Jollin, "Closing the Recovery Gap," The Journal of Workers Compensation, Vol. 14, No. 2, Winter 2005