Shannon M. Warren, Esq.
Vice President Litigation Operations and Partner, IRLA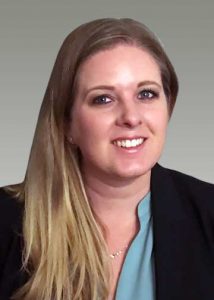 Shannon Warren has been working in the legal industry for seventeen years and focuses her practice exclusively on insurance subrogation. Shannon consistently handles cases involving catastrophic property damages, cargo claims, and maritime losses. Shannon has extensive experience handling complex cases immediately following the loss to identify and develop theories of liability, retain and oversee experts, and ensure that all aspects of subrogation claims are strategically advanced to maximize recovery potential. Shannon represents insurers throughout the United States and has brought numerous subrogation claims to prompt and successful resolution using aggressive and effective negotiation techniques.
As a skilled litigator, Shannon is creative and insightful when handling her clients' cases. She is always focused on strategizing to maximize recoveries in the most efficient manner.
Shannon advises insurance companies regarding a wide range of subrogation matters involving construction defects, product liability, professional negligence, cargo and other causes of action. She regularly orchestrates joint inspections of large losses involving fires, water discharges, and mechanical failures.
Shannon draws upon her wide breadth of experience working in a variety of law firms' and public agencies' litigation practices. Before and during law school, Shannon worked with a team of litigators that successfully defended an extremely complex and high stakes toxic tort class action. Shannon also clerked for the Minnesota Attorney General's office and spent over a year on numerous high-profile consumer protection cases in the complex litigation division. Prior to focusing her practice exclusively on subrogation, Shannon worked on complex intellectual property litigation in a large Boston firm.
Shannon is an active member of National Association of Subrogation Professional (NASP) and Claims Litigation Management (CLM). She is an Editor of NASP's Subrogator magazine and regularly contributes articles.